Gartner recently released its estimates regarding worldwide mobile phone shipments and the opportunity that still remains for smart phone growth and penetration is still very large. All the numbers continue to astonish me. For example, about 420 million mobile phone units are shipped per quarter. That's 4.67 million units shipped per day! Below you can see a chart I created showing the breakdown between manufacturers.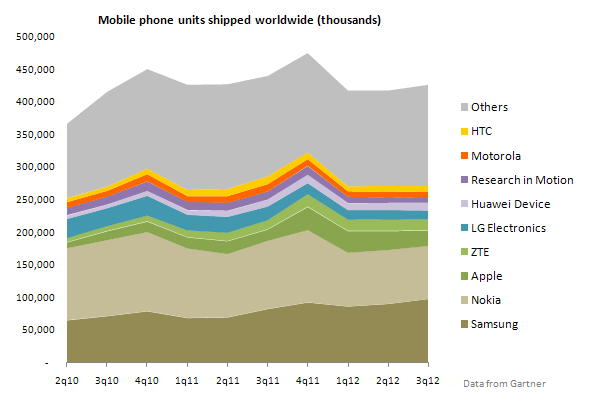 Another interesting data point is that only about 40% of the total shipments are smart phones, up from about 27% last year. The world still has a way to go before smart phones are ubiquitous.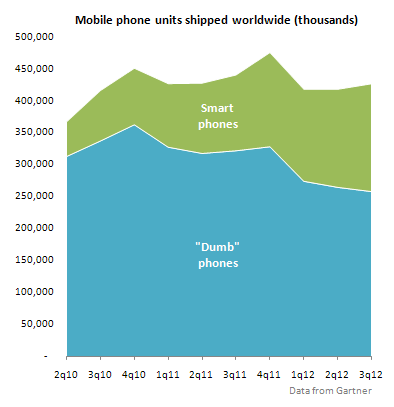 One last data point is that Apple and Samsung combined now make up 50% of the total smart phones that are shipped. As Horace points out at Asymco, Samsung is doing so well, that the operating income from just its mobile unit is now greater than the entire operating income of Google!
It certainly will be interesting to see how this industry plays out and which companies will be the winners and which ones will be labeled as the losers. My eyes remain focused on several companies that are flying somewhat under the radar, but who are directly benefiting from the smart phone and mobile internet trend. More on this at a later date.